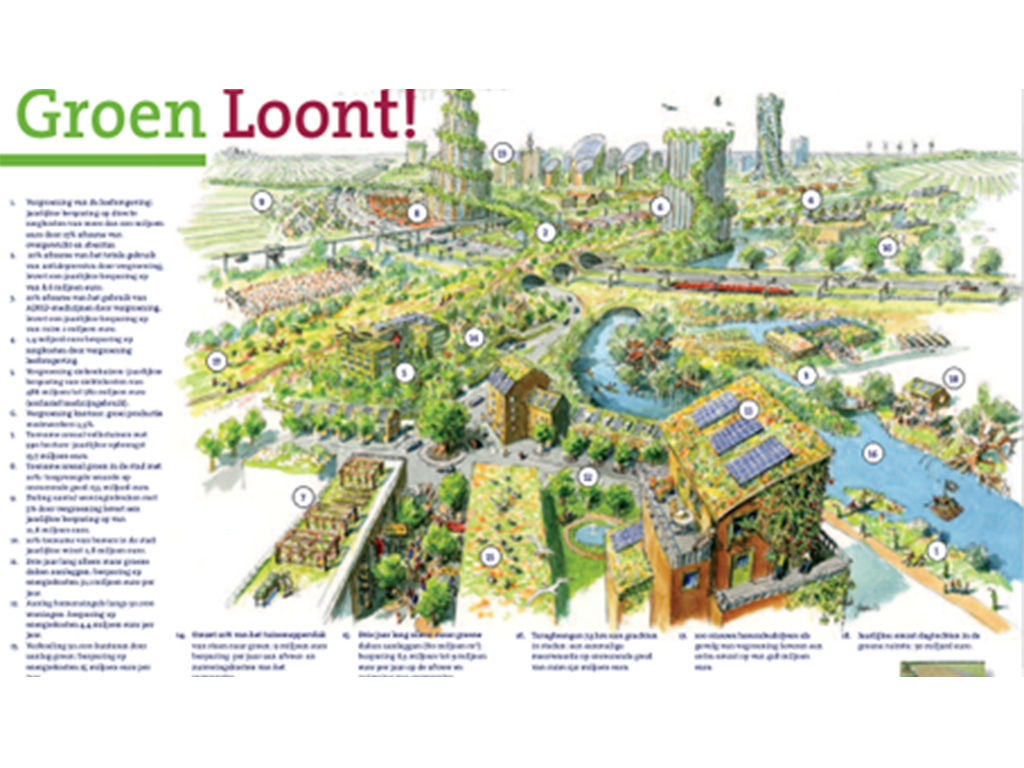 In this year, Triple E really gets to work with mycorrhiza for the first time, especially in relation to restoration of degraded ecosystems. But also as a basis for sustainable soil management. This already leads directly to participation in a trade mission of the province of Gelderland to China, where ideas on nature and soil restoration using mycorrhiza and dredging are presented with great success.
The vacant Wilderniscafé van Ark is taken over from the ARK foundation as well as the almost bankrupt vineyard de Wageningse Berg and this is also the first year in which the FEBO methodology is applied abroad, namely in Belgium. For the Hoge Kempen national park, the book 'Hoge Kempen, high benefits'.
The theme of the Green Christmas Lecture is 'Biomassality', a new concept by Tom Bade, which should act as a guide for future nature conservation. After all, when nature is doing well, you also have to deal with a lot of animals in particular, and you had better be prepared for that. Over the years, this has proven to be true.
One of the best studies being carried out is 'Groen Loont' on the benefits of urban green space. In particular, Jeroen Helmer's poster is very nice and the book (and of course the poster) are still relevant today.